Customer Reviews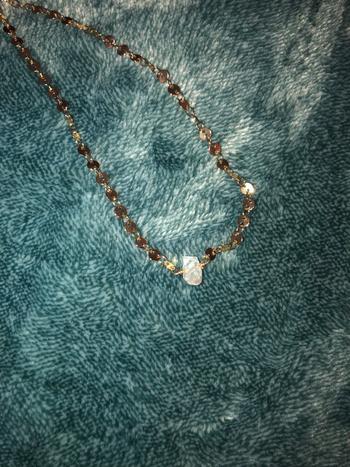 03/15/2022
Sparkles like crazy!
I love her shine! The herkimer is stunning and the chain constantly sparkles and glows. She is truly a beautiful necklace! I ordered a 14" but she is a little over 14.5". I have several FF necklaces and I believe the length is of the chain only, not the pendant or stone attached, which makes the necklace slightly longer. I would take that into consideration when sizing. She is definitely a favorite for me!!
Whitney

United States
05/18/2022
Exactly what I wanted!
The necklace was exactly what I hoped for and the packaging was so inspiring. Love it!
Jessica K.

United States
10/13/2021
Beautiful
This necklace is stunning. I absolutely LOVE it. I have gotten so many compliments on it. Ashley has beautiful, meaningful jewelry. Already putting my next order together!
Gayle C.

United States
09/19/2021
Beautiful
I get so many compliments and truly love it. Thank you for another awesome piece:)
Cherish C.

United States